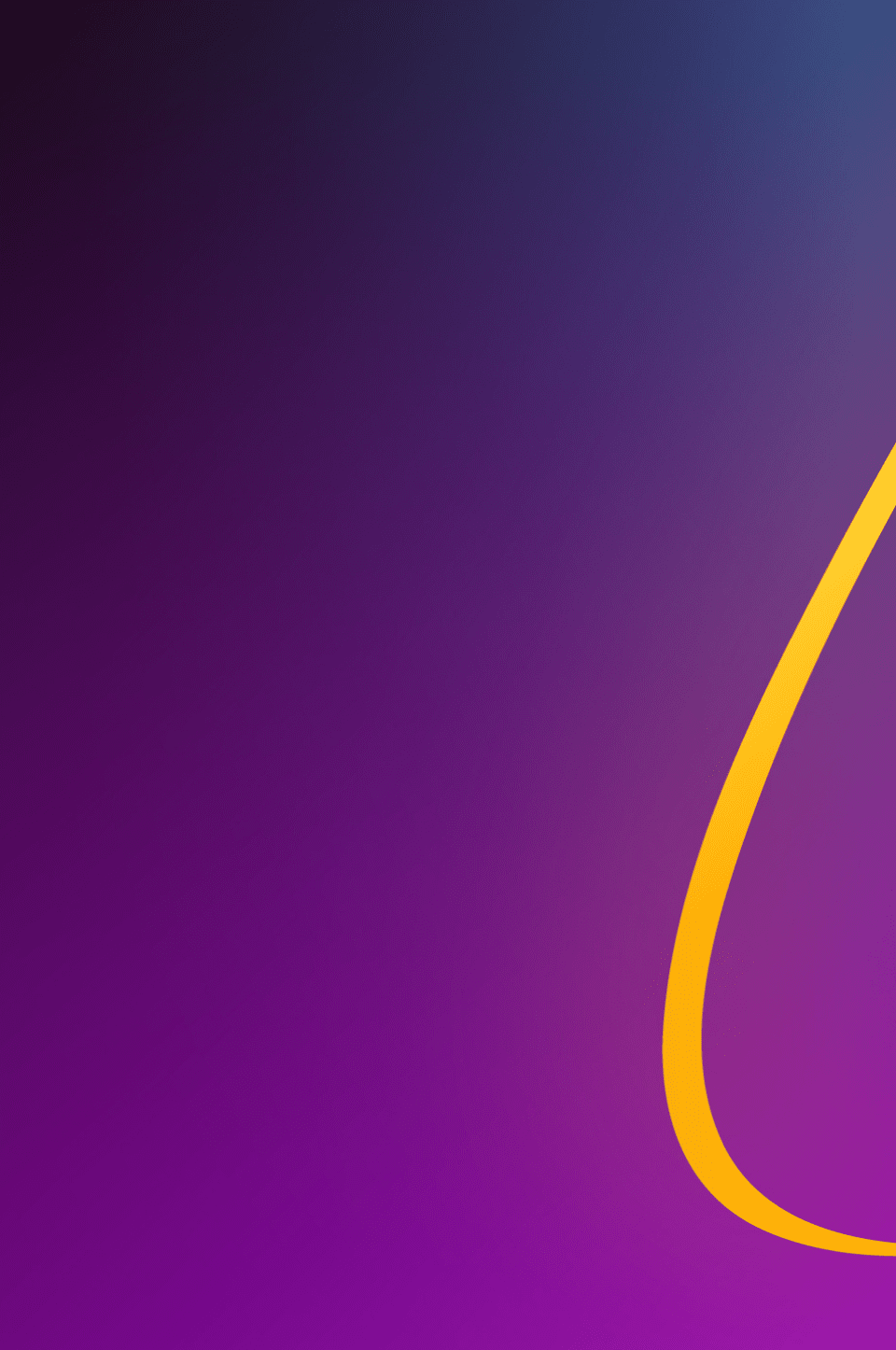 During re:Invent 2022, leading AWS Cloud experts delivered over 20 in-depth sessions on essential topics in cloud computing. Watch these leadership sessions to take your AWS knowledge to the next level. 
Advertising and Marketing Technology

Tim Barnes
General Manager and Director, Solutions for Advertising and Marketing Technology

Akram Chetibi
General Manager

AWS helps brands, agencies, media publishers, and technology providers innovate faster, optimize cost performance, and protect consumer data in the privacy-first era of advertising and marketing. In this leadership session, hear directly from customers about how AWS helps them reinvent using solutions, services, and AWS Partner offerings across areas such as audience and customer data management, advertising platforms, advertising intelligence, collaboration and interoperability, measurement, and customer experience. Explore new solutions and discover how you can use them to quickly build on the most comprehensive cloud for advertising and marketing technology.

Mai-Lan Tomsen Bukovec
Vice President, AWS Foundational Data Services

Data is the change agent driving digital transformation. The variety of data and workloads and the need for resiliency in shared data environments make storage choices critical to every application. In this session, Mai-Lan Tomsen Bukovec, Vice President of AWS Foundational Data Services and Andy Warfield, AWS Distinguished Engineer, share the latest AWS storage innovations and an inside look at how customers drive modern business on data lakes and with high-performance data. They also dive deep into technical and organizational strategies that protect with resilience, respond with agility, and fuel innovations with data-driven insights on AWS storage.

Bratin Saha
Vice President, Machine Learning and AI Services

AI/ML can make your business a disruptive innovator in your industry. But, you might encounter barriers to get started and scale AI/ML. In this session, Bratin Saha, VP of AWS AI and ML Services, explains how AWS customers have overcome these barriers by using AWS AI/ML services, fueling business profitability and growth. Bratin also dives deep into the latest trends in AI/ML and how they are enabled by the newly launched AWS capabilities.

G2 Krishnamoorthy
Vice President, AWS Analytics

Data fuels digital transformation and drives effective business decisions. To survive in an ever-changing world, organizations are turning to data to derive insights, create new experiences, and reinvent themselves so they can remain relevant today and in the future. AWS offers analytics services that allow organizations to gain faster and deeper insights from all their data. In this session, G2 Krishnamoorthy, VP of AWS Analytics, addresses the current state of analytics on AWS, covers the latest service innovations around data, and highlights customer successes with AWS analytics. Also, learn from organizations like FINRA and more who have turned to AWS for their digital transformation journey.

Francessca Vasquez
Vice President, Technology and Customer Solutions

Shaown Nandi
Director, Technology

Cloud computing is transforming architecture design and application delivery at organizations across the world. As cloud architectures evolve, new design patterns are essential. Architecting for resilience, observability, security, and emerging trends serves as the foundation that empowers builders to innovate, optimize their workloads, and scale adoption over time. In this session, hear from AWS customers and cloud experts about their proven architecture best practices, tools, and blueprints for architecting for reliability, observability, and modernization on AWS.

Wendy Bauer
General Manager, Automotive

With changing customer demands, evolving mobility patterns, and a move towards sustainable transportation, the automotive industry is looking to reinvent itself. Shaping new customer experiences with next-generation vehicle software, improving driving assistance systems, and reducing emissions along the supply chain and manufacturing process all require a faster pace of innovation and access to the latest compute, analytics, and machine learning services. Join this session to learn how the automotive industry is building sustainable and personalized next-generation mobility experiences on AWS.

Dilip Kumar
Vice President, AWS Applications

Diego Pantoja-Navajas
Vice President, New Products

From contact center to secure cloud communications, AWS continues to move up the stack with purpose-built services that solve organizations' hardest problems through machine learning and AI. AWS now provides over a dozen flexible, intelligent, and easy-to-use business applications that improve customer service, employee communications, and remote work. Join Dilip Kumar, VP of AWS Applications, and Diego Pantoja-Navajas, VP of New Products for AWS Business Applications, to learn about new productivity and insight features in the AWS cloud contact center service, Amazon Connect, and other new AWS services.

Nandini Ramani
Vice President, AWS Monitoring & Observability

Kurt Kufeld
Vice President, AWS Platform

Many organizations save time and money with AWS Cloud Operations, achieving up to a 241 percent return on investment over three years. AWS Cloud Operations helps organizations run their infrastructure and applications in the cloud, on premises, and using hybrid environments with high availability, superior automation, and proven security. In this session, hear from Nandini Ramani, VP of Monitoring at AWS, and Kurt Kufeld, VP of AWS Platform, as they share the latest innovations across AWS Cloud Operations, including cloud governance, compliance, and observability services. Explore showcases of customer transformations and discover how AWS Cloud Operations can help you accelerate development cycles and improve application availability and performance.

David Brown
Vice President, Amazon EC2

AWS offers the most comprehensive set of capabilities and continually innovates across infrastructure and services so you can build, run, and scale applications in the cloud, on premises, and at the edge. Join Dave Brown, VP of Amazon EC2, to hear about the innovations AWS is delivering for millions of organizations. Dave discusses how AWS has developed custom silicon optimized for the cloud and how you can take advantage of AWS compute innovations including processors, machine learning chips, and high-performance storage products.

Jeff Carter
Vice President, Databases and Migration Services

Organizations at the forefront of digital transformation are using modern application architectures like microservices as adaptive mechanisms for delivering value to customers at high velocity. Data is subject to the tremendous force of data gravity, often in the form of one-size-fits-all databases that represent an obstacle rather than a conduit for agility and velocity. In this session Jeff Carter, VP of Databases and Migrations at AWS, describes how AWS purpose-built data services can overcome these challenges and shares a vision for achieving "data anti-gravity." Hear how Disney and Intuit migrated to multiple AWS fully managed databases to build faster and scale further than previously possible.

Adam Seligman
Vice President, Developer Experience

In this session, join Adam Seligman, Vice President of Developer Experience, as he shares the latest AWS tools and experiences for teams developing in the cloud. Adam recaps the latest launches and demos how key services can integrate to accelerate developer productivity. Additionally, Adam provides insights and updates across many areas of developer tooling including low-code abstractions, cloud development, and operations, and relays how AWS is empowering developers to ship resilient applications in a fraction of the time.

Diversity, Equity, & Inclusion

Aileen Gemma Smith
Head of Content Strategy, Diversity Marketing

Diya Wynn
Senior Practice Manager, AWS AI

As the world increasingly relies on artificial intelligence to inform decision-making, how can you advocate for your customers and maintain responsibility for your technology? Join this session with Aileen Smith, Head of Content Strategy, Diversity Marketing at AWS, and Diya Wynn, Senior Practice Manager, AWS AI, to explore a strategy for the practice of responsible AI. Learn how to integrate a human-centered, culturally aware approach into product-development workstreams and build more trust with customers. Learn how to use big data responsibly, develop better AI systems, and build products and solutions to expand your customer base and serve people better.

Energy and Sustainability

Howard Gefen
General Manager, Energy & Utilities

Historically, the energy industry has been able to reinvent itself in a myriad of ways and successfully deploy new technologies. Examples include advances in energy production, remote monitoring, and innovation across a wide variety of renewable energies. The challenge today is to balance the acceleration of the energy transition with the need for energy security. This change has resulted in embracing innovation and digital technologies at a rapid pace. In this talk, learn how energy leaders are deploying digital technologies to transform, innovate, and accelerate the energy transition.

Francessca Vasquez
Vice President, Technology and Customer Solutions

Leading a move to the cloud and achieving business value requires more than just a technology shift. Companies on the path to cloud success have to change their cultures while also investing in their strategies, people, processes, and technologies—the foundations of long-term success. In this session, learn how leaders that focus on cultivating a cloud-ready culture can help their organizations become more innovative. The right culture in the age of cloud acts as an accelerator for companies seeking to be more agile, transform their industry, be more data-driven, improve customer experiences, attract and retain key talent, and build better products and services that generate sustainable business advantage.

Wayne Duso
Vice President, Storage, Hybrid-Edge, & Data Services

Jan Hofmeyr
Vice President, Amazon EC2 Edge

In this session, learn how AWS can deliver cloud infrastructure and services wherever you need them. AWS provides a consistent and secure experience for organizations to extend their applications from the cloud to edge locations like on-premises data centers; 5G towers; smart factories; unconditioned environments like construction sites and oil platforms; and mobile environments like ships, airplanes, and space stations. This session highlights how organizations using AWS are managing hybrid cloud architectures for high-performance intelligent applications that collect, process, and store data close to where it's generated, creating use cases for low latency, data residency, disconnected and local data processing, and migration and modernization projects.

Industrial Manufacturing and Supply Chain

Grant Bodley
General Manager, Industrials & Manufacturing

Kathy Varma
Head of Industrials Strategy, BD, Solutions & GTM

In this session, AWS GM of Industrials Grant Bodley discusses how a cloud-based data strategy and purpose-built cloud services together with leading partners can help you unlock growth by building more intelligent, connected, and sustainable operations, products, and services. The Siemens CEO of Digital Industries Software discusses how Siemens makes industrial digital transformation faster, easier, and scalable. Airbus and Carrier executive panelists join Siemens to share their digital transformation priorities and key learnings. Carrier covers how they are optimizing cold chain operations, enabling environmental sustainability, and enhancing customer outcomes. Airbus discusses their journey toward an automated supply chain of the future.


Yasser Alsaied
Vice President, IoT

Billions of IoT devices will connect with the cloud over the next five years. Organizations are unlocking their data to create new business models through these connected devices, coupling them with artificial intelligence and driving outcome-based analytics that enhance customer experiences, optimize operational efficiencies, streamline asset management, and improve workflow safety. This session highlights new innovations in IoT and robotics that are helping commercial, industrial, and automotive organizations securely and reliably transform business and operations by sending data to the cloud and bringing actionable insights back to the device to effectively deliver business value.

Barry Cooks
Vice President, Kubernetes

Kubernetes has become a standard way for organizations to innovate and modernize their application portfolio. AWS developed Amazon EKS to make Kubernetes more accessible to organizations of all sizes, allowing them to free up resources and focus on what matters most: their businesses. Join Barry Cooks, VP of Kubernetes at AWS, to learn how AWS customers are using Amazon EKS to run their most demanding applications in the cloud, on premises, and at the edge and how that is shaping the Amazon EKS roadmap and our community involvement.

Networking & Content Delivery

David Brown
Vice President, Amazon EC2

From the very beginning, the AWS network has been the foundation for how AWS delivers on the promise of cloud computing. In this session, join Dave Brown, VP of Amazon EC2 Networking and Compute Services, as he looks at the history of AWS networking and how its growth and innovation continues to this day—helping unleash your creativity and make leaps forward in what's possible. With a focus on what's next, Dave dives into the latest innovations in our core network infrastructure, VPC networking, network operations, security, and global connectivity.

Max Peterson
Vice President, AWS Worldwide Public Sector

As we move into the next stage of normalcy, organizations must adapt and innovate to keep up with the constantly evolving global landscape and the changing needs of end users and constituents. In this session, join Max Peterson, Vice President of AWS Worldwide Public Sector, for a discussion with AWS customers about how the transformative power of the cloud is empowering organizations across industries to move with speed and agility while ensuring mission-critical workloads stay secure and protected. Learn from pioneers who are paving new paths with AWS and get key insights that can help you continue to push boundaries and reimagine what is possible.

Security, Compliance, & Identity

CJ Moses
Vice President & Chief Information Security Officer

In this leadership session, CJ Moses, CISO at AWS, showcases part of the peculiar AWS culture of innovation—the working backwards process—and how new security products, services, and features are built with the customer in mind. AWS Security continuously innovates based directly on customer feedback so that organizations can accelerate their pace of innovation while integrating powerful security architecture into the heart of their business and operations. Hear from CJ how organizations use the latest AWS security innovations to ship securely, ship faster, and maximize the value of their teams.

Holly Mesrobian
Vice President, Serverless Compute

Serverless empowers organizations to go to market faster while lowering cost across a wide range of applications. Join Holly Mesrobian, VP of Serverless Compute at AWS, to learn about the innovations happening at all layers of the stack, across both serverless functions and serverless containers. Discover important lessons learned from customers achieving long-term success on their serverless journey in the face of rapid change. Finally, explore newly released innovations that enable more secure, reliable, and performant applications. From newly launched startups to large enterprises, learn why over a million customers choose serverless for their most demanding use cases.