Datadog is the monitoring and security platform for infrastructure, applications, logs, and more. Through its unified SaaS platform, Datadog provides comprehensive and deep visibility into the performance of modern applications.
Where
Booth: 2017 and 2415

Public Sector Pavilion
Join our restaurant reception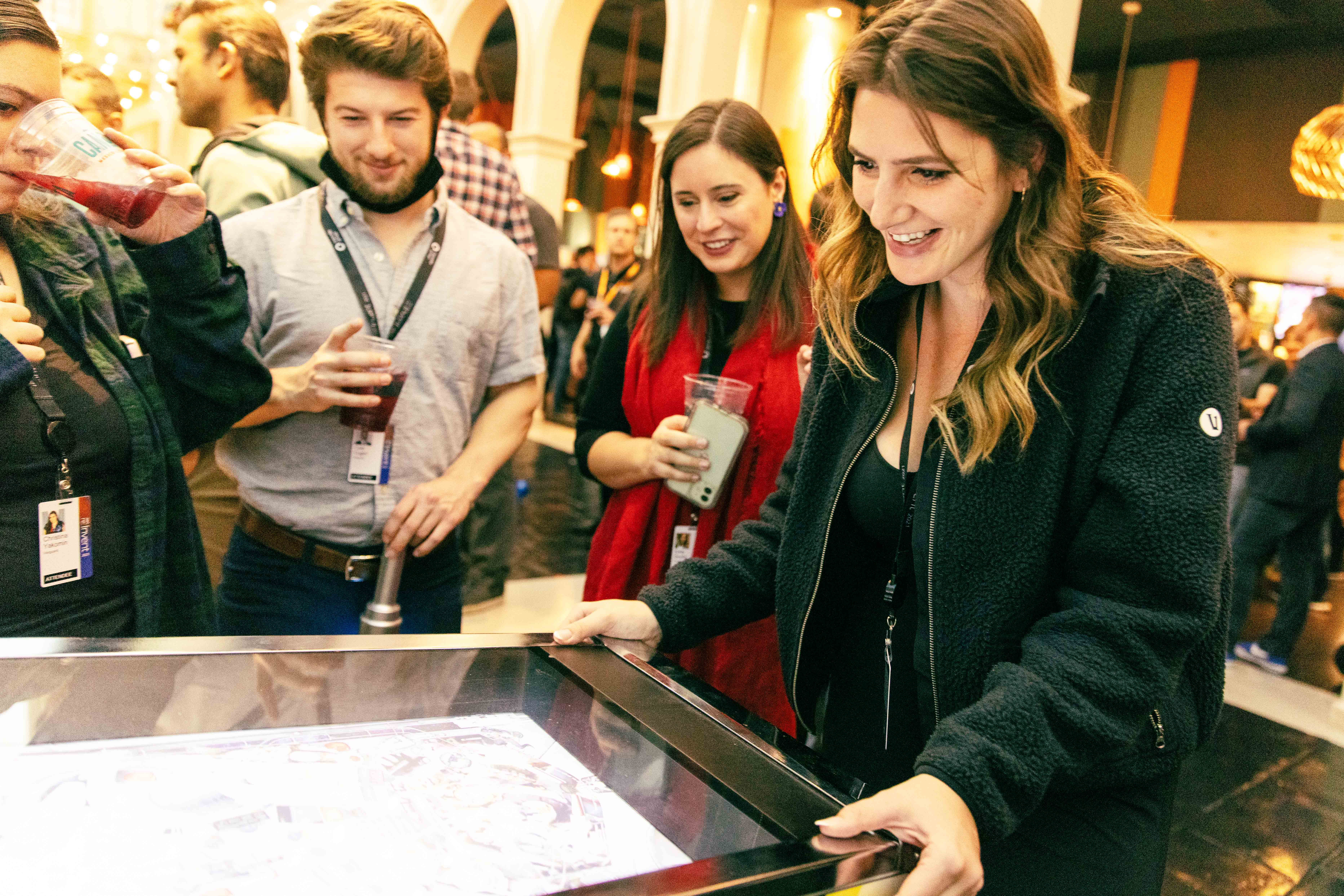 Cocktails and conversation at Matteo's with Datadog, PagerDuty and HashiCorp

WED, NOV. 30 | 6:00 PM – 8:00 PM (PST)

Matteo's Ristorante Italiano, The Venetian

Join Datadog, PagerDuty and HashiCorp for cocktails and conversation at Matteo's.
Recommendations
PRT263: Observability in the real world: Improve systems with an iterative approach (sponsored by Datadog)
In an ideal world, we'd all have the budget to implement deep observability systems that would improve the ways teams communicate, build, and ship software. But we don't live in an ideal world. Instead, organizations work with legacy systems, critical engineers who leave, and interdependent services whose relationships aren't immediately clear. How do you begin to get a handle on the problems facing your organization? In this talk Junaid Ahmed, VP of Engineering at Datadog, showcases how organizations can take an interactive approach to discovering, cataloging, and improving the performance and observability of their most critical software systems. This presentation is brought to you by Datadog, an AWS Partner.
PRT265: What to know before adopting Arm: Lessons learned at Datadog (sponsored by Datadog)
Moving from x86-based Amazon EC2 instances to AWS Graviton Arm-based processors can save you a lot of money—up to 40 percent better price performance. But can you just update your AWS CloudFormation templates from T2 to T4g and reap the savings? Datadog runs tens of thousands of nodes and has migrated a significant portion of their workloads to AWS Graviton. In this session, hear the top lessons Datadog has learned to help you prepare for a migration. Find out what changes you may need to make to your applications and how to operate and observe your services to get the most performance from the AWS Graviton architecture. This presentation is brought to you by Datadog, an AWS Partner.
PRT326: Security incident monitoring, mitigation, and metrics using feature flags (sponsored by Datadog)
It seems like everyone is building in the cloud. As systems continue to modernize and evolve, so does the risk landscape that impacts them. For most managed services, there can be visibility and observability trade-offs. Keeping customer data safe and rapidly addressing incidents requires an innovative approach. In this session, hear guidance from Datadog and LaunchDarkly about threat detection and incident resolution. Walk away with examples of threats and how they can be mitigated using real-time feature management, also known as feature flags. Finally, acquire guidance on how feature flags might just save the day during an incident. This presentation is brought to you by Datadog, an AWS Partner.